I hope you have had a great year! I know I have. If you are currently in the market to buy or lease commercial property, get ready for continued deals out there in the market place.

In addition, stay tuned for a newly revised website that will provide even more money making and saving information!

Best regards,
Rob Cassam

Carolina Realty Advisors
704-442-1774 Ext. 100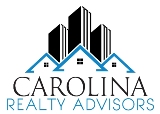 Common Tenant Issues to Remember
Commercial real estate owners must be thorough when checking out potential tenants for their properties. Entering into a contract with the wrong type of tenants can prove costly to your business. Review the leasing contract carefully with the tenants you select to ensure that all parties are aware of the terms. Be willing to negotiate somewhat on the lease terms, but protect your assets by limiting your liability in certain circumstances.

Property Maintenance

Property owners must make it clear in lease agreements, their responsibilities for maintaining and improving the commercial real estate. If you do not clarify this point in the lease, tenants could make unreasonable demands that you must comply with. Explain in the lease agreement that the tenant is responsible for returning the property to its original condition at the end of the lease terms or risk losing the security deposit.

Use and Exclusivity Clauses

Tenant problems could arise if you do not build in use and exclusivity clauses into your commercial lease contract. Use clauses dictate the type of activities permitted on the premises. Illegal activities must be prohibited to protect your business from liability. Also, if you have a personal aversion to a type of business and worry about the effect on your company image, you have the right to forbid the tenant from performing certain activities. If you rent multiple commercial properties, the exclusivity clause prevents you from renting spaces to competing businesses in the same complex or shopping center.

Eviction Process

To protect yourself in the case of tenant issues, build in eviction clauses into your leasing contract. For instance, commercial leases typically give the owner the right to evict a tenant if he violates the lease terms. The violation must be remedied within three to ten days or the eviction process can commence. Non-payment of rents could also launch the eviction process and require tenants to settle rents or be removed from the property.

How to Avoid Costly Mistakes When Renting
If you are a business owner and are planning to lease retail space, make sure you do not make a costly mistake when choosing your location and negotiating your lease. Two of the most common mistakes retail tenants make when leasing space is not doing the necessary research prior to choosing a location and not utilizing the various professional services available to help during the leasing process.

Before you even start looking for locations, take the time to conduct the proper research and have a clear idea of what you are looking for and what you can afford. First, answer a few simple questions. What is your service or product? Who is your target consumer? What is your budget? What are your future plans? The answers to these questions can help guide your research.

For example, you need not consider locations in an area zoned for bars and nightclubs if you are selling children's toys. Likewise, you can rule out services for the elderly in an area populated by young singles. Your budget should be firmly mapped out and set in stone as well as a general idea of where you see the business in two, five and ten years. When determining your budget, make sure you have a budget set aside for the monthly lease payment as well as for utilities and maintenance. Include a budget for remodeling if necessary. Your future plans can be significant as most commercial leases are for a period of years, not months, with a lower monthly rate common when you agree to a longer lease period.

Finally, while paying for professional services can be an out of pocket expense in the short run, they often payoff ten fold in the long run. Use a market research company to determine where your target consumers are located. Depend on a commercial Realtor to find you the perfect space in the area you have chosen and pay an attorney to review your lease agreement to ensure that you do not make a costly mistake.



How to Block Your Phone Number from Spies
You normally do not want to have your phone number blocked when calling from home or on your cell phone. But there are times when you really don't want someone or a company you need to call to have access to your phone number
-- particularly your cell number. Fortunately there's a pretty easy
solution to this dilemma.

If you are using either a land line phone or a cell phone all you need do to block your phone number is dial *67 before dialing the number you wish to call.

This trick works across carriers and on all telephone networks. It is the standard way to hide your phone number. And it works on both landline and cell phones.

Some smart phones are set up so you can set your cell phone to always block your number if you wish. For example, on the AT&T iPhone simply go to Settings/Phone/ Show My Caller ID. Just set the switch to Off.

Now you can go anonymous whenever you want!
CLICK HERE
Contact Information
Rob Cassam,
MBA
, CCIM

Carolina Realty Advisors
1001 East Blvd. Suite B
Charlotte NC 28203
Tel: (800) 587-4066 Ext. 100
Fax: (704) 442-8841
robcass@ix.netcom.com
Website
What I do...
I provide real estate brokerage services for small and medium sized businesses, investors, and individuals who are fed up with loosing money, paying too much, spending too much time not getting the right piece of property for their particular situation.
I act as the quarterback in the real estate transaction for my clients who coach me in managing all of their different needs.
My clients love not needing to worry about making bad decisions or bad investments and love winning negotiations.
Ask yourself these questions:
What types of growing pains is your company facing with your location?
Are rising occupancy costs a challenge your company is facing?
Is having too much space or not enough space a challenge your company is facing?
How much of a problem is dead equity in your property for you?
How long are you prepared to go on doing nothing about situations in your business that are not quite right?
Give me a call, I may be able to help with your lease or purchase!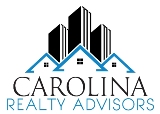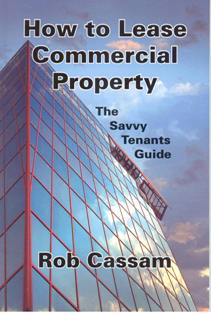 How To Lease Commercial Property